Posted on 16. Mar, 2009 by charles frenzel in NSRP
Example of Pressure Wash on MFR: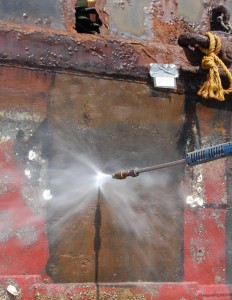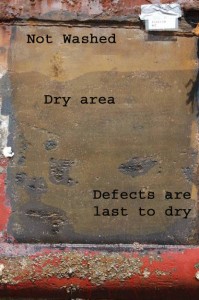 Below: the substrate is dry- but it is  darker (overall) than the original substrate.
This surface is dry within 5 minutes. The standard pictures in VIS-4 do not provide these types of illustrations of pressure-washed surfaces. The upper half is not washed; the lower half has been pressure washed.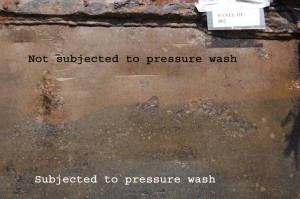 Brush test on the Pressure Washed Surface.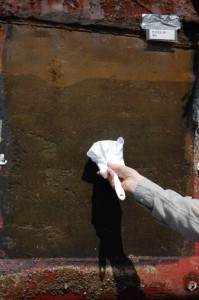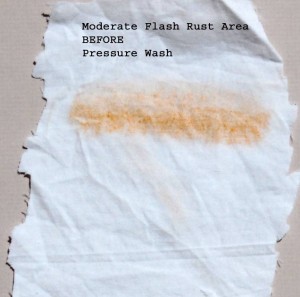 Brush Test before Pressure Wash.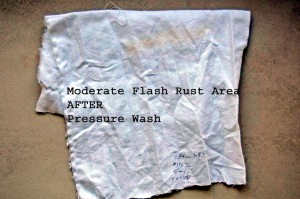 After Pressure Wash- there is very little faint color on cloth
After pressure washing the substrate, there is a faint marking at the upper edge of the cloth where the brush bristles contacted the surface.
The area has been mitigated from moderate to light flash rust.